Pitchfork
Giorgio Moroder Sits in With the Roots on "The Tonight Show"
By Evan Minsker
Photo by Douglas Gorenstein/NBC
July 21, 2015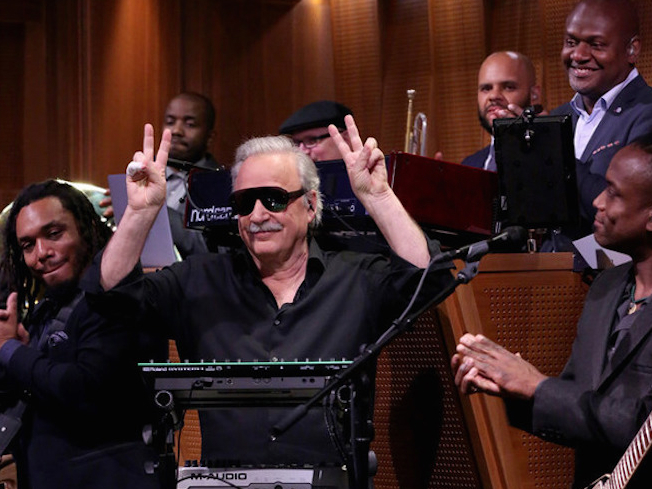 On last night's episode of "The Tonight Show Starring Jimmy Fallon", the Roots were joined by Giorgio Moroder. Among other things, the icon performed the title track from his new album Déjà Vu. Check out the full episode below; Moroder can be seen at the 5 minute and 29 minute marks.
During Adam Sandler's interview segment about his new film Pixels (around the 17:56 mark), he implied that Pac-Man probably did a lot of cocaine in the 1980s. "You remember that, right Giorgio?" Moroder smiled in acknowledgment.